Zephyr Cove
From UamWiki
(The full list of Ages: List of Ages)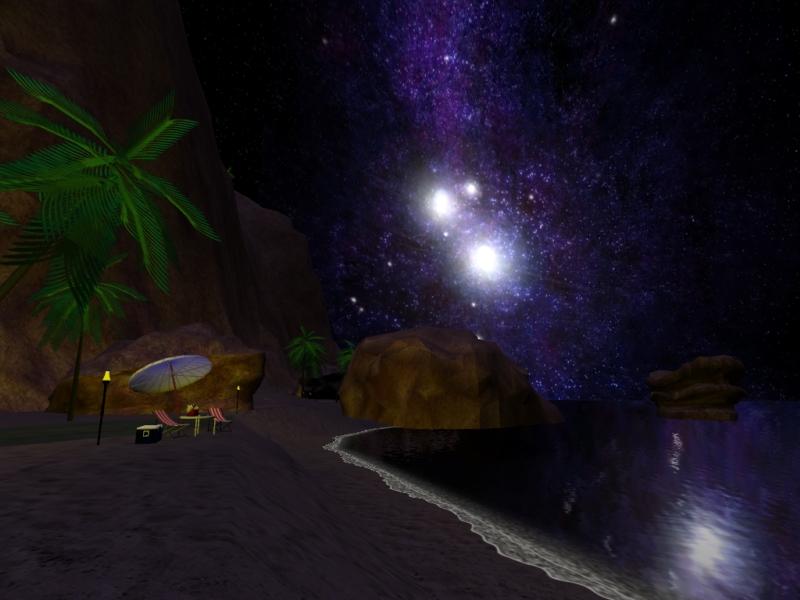 Author
Andy Legate and GoMa
Walkthrough
(to read the spoiler, select it with your mouse or press "Ctrl+A")
(NOTE: DAYTIME VERSION JOURNALS DON'T WORK)
ON ONE SIDE, THERE IS A PATIO SET, WHERE YOU CAN SIT DOWN AND THERE'S ALSO A JOURNAL.
NEARBY ARE LAWNBOWLING BALLS (DAYTIME VERSION)
FARTHER ALONG, THERE'S AN ENTRANCE INTO THE CLIFF.
  READ ALL THREE OF THE JOURNALS
  KICKABLE BARREL (DAYTIME VERSION)
  AT THE BACK, PULL THE SWITCH TO OPEN THE PASSAGE.
  FOLLOW ALONG, GOING THROUGH THE RED CAVE, INTO THE ROOM WITH MUSHROOMS.
    THERE IS 2 PINK CRYSTALS AND ONE LIGHT-GREEN CRYSTAL THAT CAN BE CLICKED ON TO MAKE A TONE. (NIGHTTIME VERSION)
ON THE OTHER SIDE, THERE'S A PLAQUE AND A JOURNAL.

Putting this Age on your bookshelf
This command will place this book on the 3rd position of your Relto bookshelf:
/bookshelf 3 Zephyr_Cove